Here at Haykingdom Inc, we hold ourselves to high standards of excellence. Our supply of hay comes from only the most reliable farmers, from businesses that we've recognized and trusted for a long time. It is our responsibility, as a high quality supplier, to provide all of our customers with the best of what our industry has to offer.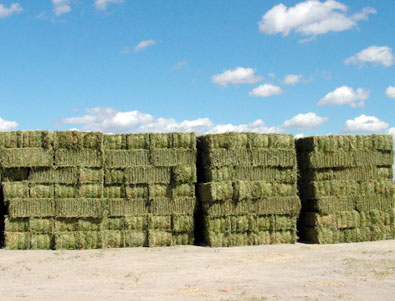 1982

1984

1987

1991

2002

2004

2008

Founded Lin Cubing, Inc. Leased cubing plant and 4,000 ac. fields in Central Nevada to make stationary cubes for export.

Established own cubing plant in Fernley, NV and made stationary cubes.

Home made mini bale compress for export.

Built Salem, OR. facility to start exporting Oregon straw and high grade alfalfa hay.

Built Winters, CA facility to offer export customers more choices of grass hay and alfalfa

Built Imperial, CA facility to offer export customers Bermuda, Sudan, and Klein

Building and set up Washington facility to offer "high mountain" alfalfa and timothy.